Finally – it's here!  No, not the brilliant spring sun (although HURRAY for that), we mean the new offering from Telltale Press: our anthology has been published and it's time for a book launch!
Truths:  A Telltale Press Anthology marks the culmination of the Telltale Press & Friends 2014-2017 reading series, which has been terrific fun.   Invited to summon, explore, or query 'truths' however they wished, contributors have met the brief with such compelling imagination and verve – we can't wait to share!
All are most warmly invited to the launch where we will be delighted to introduce readings by a variety of contributors.   This will take place on Wednesday 25 April 2018, from 7.30pm onwards, at the John Harvey Tavern (upstairs), Bear Yard, Cliffe High St, Lewes, BN7 2AN,
Hope to see you there!
Sarah Barnsley, Robin Houghton and Peter Kenny, Editors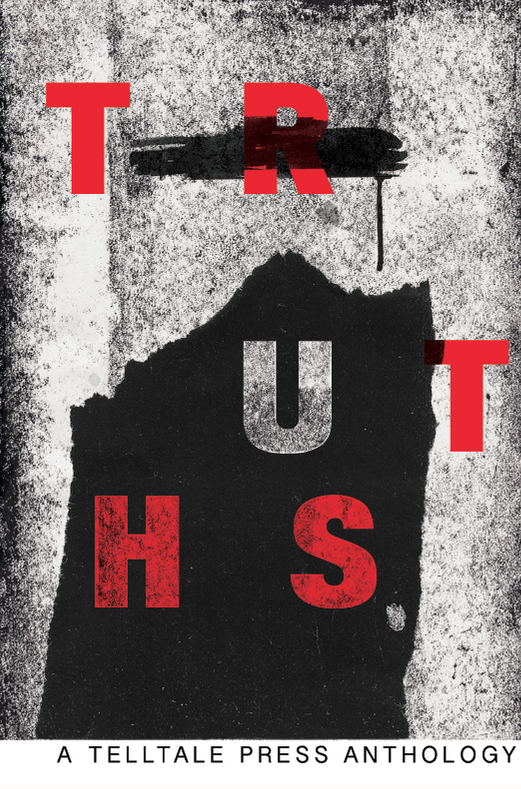 Truths:  A Telltale Press Anthology features work from:
Siegfried Baber / Sarah Barnsley / Michael Bartholomew-Biggs / Clare Best / Stephen Bone / Judy Brown / Rishi Dastidar / Helen Fletcher / Charlotte Gann / Robin Houghton / Peter Kenny / Martin Malone / John McCullough / Jessica Mookherjee / Abegail Morley / Katrina Naomi / E.E. Nobbs / Jeremy Page / Abigail Parry / Sue Rose / Catherine Smith / Janet Sutherland / Louise Tondeur / Marion Tracy / Rebecca Violet White
'In this eclectic and hugely enjoyable anthology, I'm reminded of that old notion that the "poetic truth" might be more important than the literal facts of what happened' – Andrew McMillan
'This glorious, panoramic anthology taps truth on the shoulder, or leaves truth in that shaded corner of the room, suggests that truths are in words and in the silences in between' – Tania Hershman