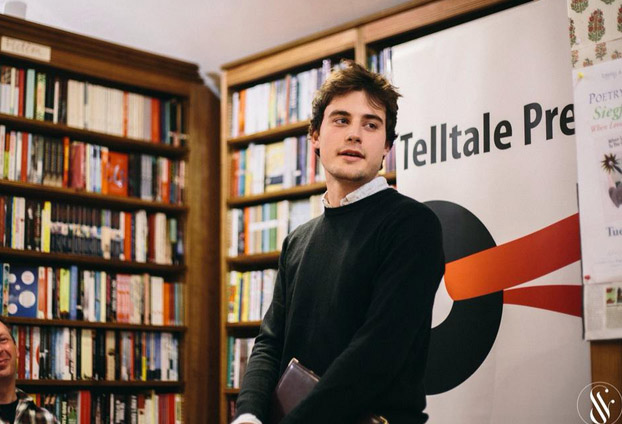 Huge thanks to Toppings Bookshop in Bath, and to Saber the manager there, for not only supporting our latest pamphlet but for hosting the launch reading last Wednesday.
Siegfried Baber's 'When Love Came To The Cartoon Kid' is a fantastic debut from a young poet with a great poetry career ahead of him. It was a super audience and nearly 30 pamphlets were sold there and then … plus we've already had mail orders from as far afield as Australia! You can buy the pamphlet here …
Thanks so much to Dot of Dot & Lucy Photography for allowing us to reproduce her photos on this site.